Zero Investment Solar Power Plant Installation for you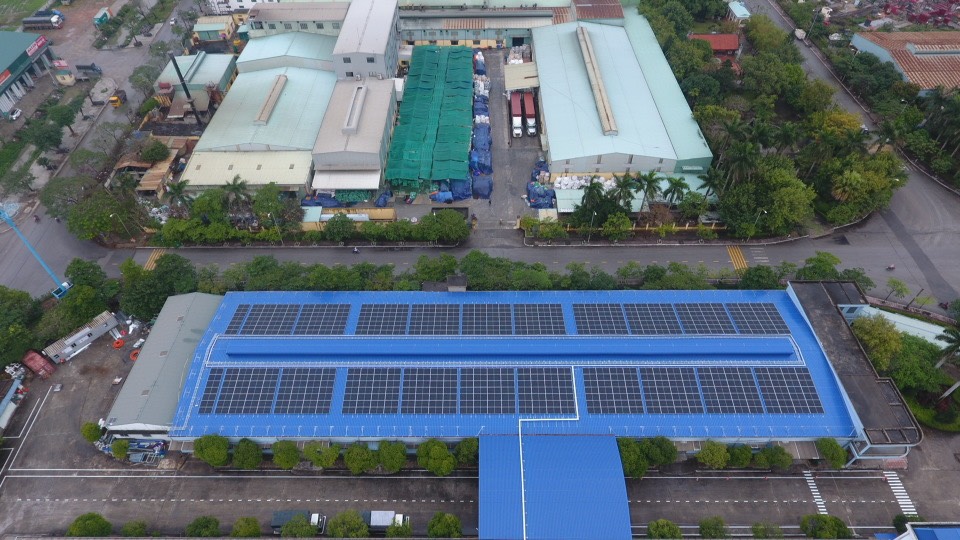 GreenYellow provides one-step solar service solution (Solar PPA) for our clients.
Solar service solution (PPA) – one-step financing solution which GreenYellow will invest in 100% at its own expense, GreenYellow manages all processes including system design, construction, licensing, commissioning, warranty, maintenance, and monitoring. Thus, customers will earn the following benefits:
No investment needed
Free maintenance and monitoring
Ensure electricity savings
Solar system is designed specifically for the factory roof, ensuring the best performance.
Experienced experts and technicians' team to ensure each project
The system is constructed with leading advanced equipment: First-rate and high-quality solar panels are certified in the Boomberg Module Tiering List 2020, the leading study in clean energy. At the same time, other materials have enough COCQ, ensuring standards for each system.
Additionally, in order to meet the demand for sustainable development solutions for businesses with environmental commitments, GreenYellow also provides Energy Efficiency Solutions with end-to-end approach (turnkey solution) to reduce your energy consumption such as Lightning optimization, Chiller and boiler retrofit, HVAC solutions, Monitoring and BMS, Refrigeration optimization. GreenYellow Contractual Scheme are flexible with different approach such as the Energy Efficiency Agreement (EEA) or the Utility as a Service (UAAS).
GreenYellow focuses on expanding in Vietnam market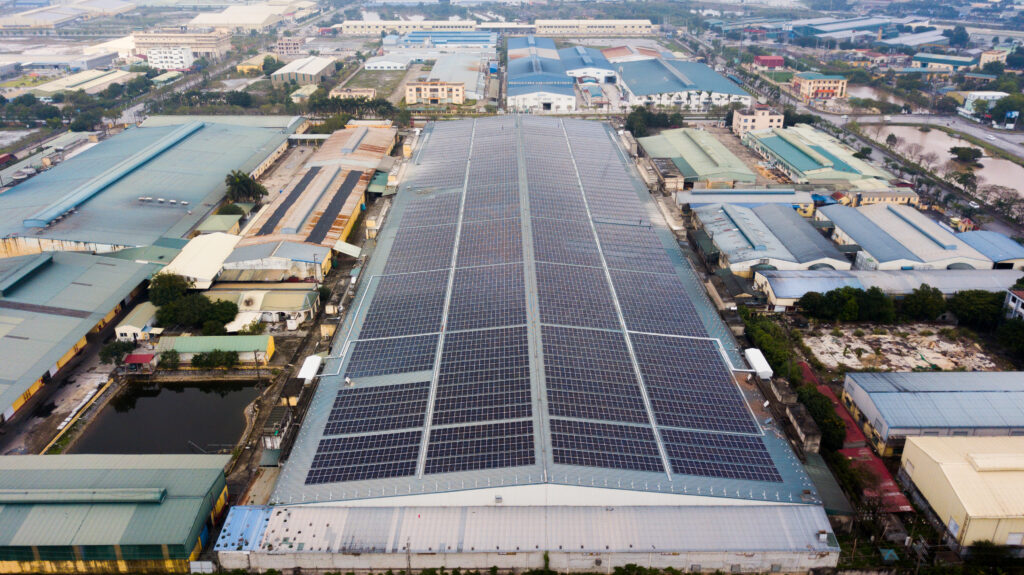 GreenYellow is presented in 16 countries with more than 740 MWp solar energy capacity has been installed. In the Southeast Asian Market, GreenYellow has implemented more than 150 MWp in Thailand market and has just reached 100MWp in Vietnam market.
Focusing on active development in Vietnam in particular and the Southeast Asian market in general, GreenYellow will expand its investment model in solar energy systems, contributing to the development of DPPA in Vietnam.
About GreenYellow
Founded in 2007 in France, GreenYellow is known as an expert in decentralized solar photovoltaic production, energy efficiency and energy services to help businesses move towards sustainable development, GreenYellow offers customers a unique, global cooperation model, a one-stop service to ensure the most optimal energy conversion realization. We operate in 16 countries around the world and are constantly expanding to help businesses make their energy transition successful.
If you and your business are looking for solutions on energy saving and solar energy, please contact GreenYellow Vietnam.
Based on your interest, you might want to read these articles